The Venture Fellow Program is thrilled to announce its January 2022 cohort of fellows. As of this month, 80 fellows will be joining Alumni Ventures' Venture Fellow Program (VFP), an educational and career acceleration program for early- to mid-career professionals who are interested in venture capital.
Alumni Ventures is a network-powered venture firm that offers actively managed venture capital portfolios to thousands of accredited investors across the U.S. In 2020, Alumni Ventures was the #1 most active venture capital investor in the U.S. (Pitchbook 2020 Global League Tables). The firm, founded in 2014, has raised over $900M from investors. Alumni Ventures' deal flow stems from 18 individual funds that serve the alumni and friends of top colleges across the nation.
Through the VFP, fellows gain practical and hands-on VC experience through Alumni Ventures' VC 101 curriculum and working directly with their fund teams. Please find more information about our fellows, including details about our fellows supporting Alumni Ventures, below.
Our January 2022 Cohort
Fellows come from all across the United States, living in 18 States and DC;
87% of fellows come from groups that have been traditionally underrepresented in the VC industry:

45% identify as an underrepresented gender
78% identify as an underrepresented race

34% of fellows are first generation college graduates
Fellows represent a wide variety of industries, fields of study, and educational and professional backgrounds!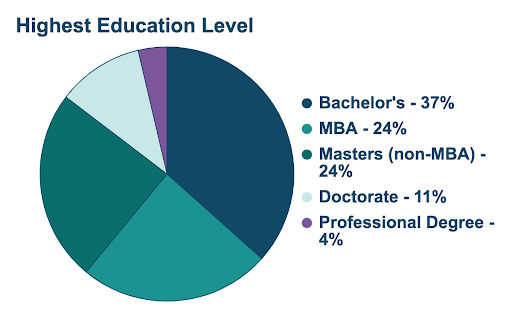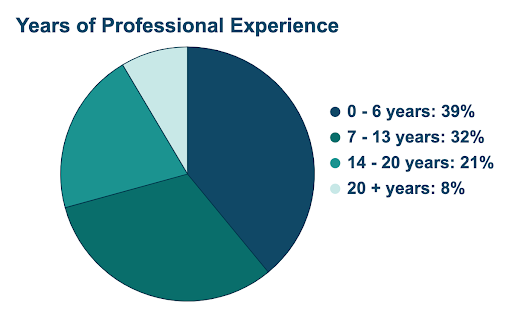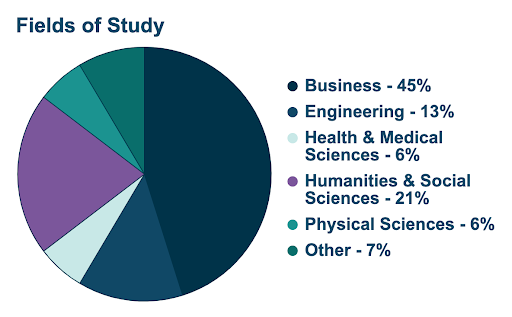 Introducing our New Fellows
Please meet the newest fellows joining the Venture Fellow Program to broadly support Alumni Ventures and its Focused Funds! Check out their profiles below.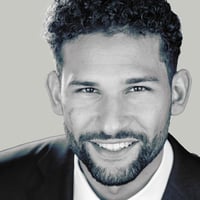 Max Almonó
Venture Fellow
Max is an Analyst on the Renewable Energy and Environmental Finance (REEF) team at Wells Fargo where he works on portfolio strategy, divestitures, and federal energy policy. The REEF team has invested over $10 billion in wind and solar projects over the last decade and seeks to accelerate growth in the climate-tech sector through investments in clean energy, battery storage, carbon capture & sequestration, and fuel cells. Prior to Wells Fargo, Max worked as an Associate for the American Council on Renewable Energy – a lobbying trade group in Washington D.C. – which focuses on renewable energy policy. Max graduated from American University in 2016 with a B.S. in Business Finance and Information Systems and Technology. Max is a fellow supporting AV's Focused Funds.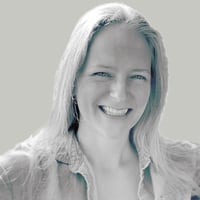 Dilek Barlow
Venture Fellow
Dilek is VP of Product at Happify Health, a growth-stage digital therapeutics company. She has 15+ years of experience spanning corporate strategy, product, and enterprise sales. Originally a management consultant, Dilek has advised multinational companies and state and federal governments. She is interested in the intersection of public health and technology, and investing in "dull, dirty, and dangerous" industries that are ripe for disruption. Dilek holds a Bachelor's degree from Johns Hopkins University and a Master's degree from Harvard University. Dilek is a fellow supporting AV's Focused Funds.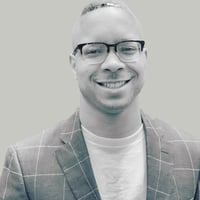 William Bowser
Venture Fellow
William is a data science leader and financial markets professional with over 14 years of experience in data analytics and data product development. His experience includes leading the development of capital forecasting and pricing models at Freddie Mac for their credit derivatives business. He has also advised startups, such as Hello Tractor, on integrating AI/ML into their digital products and supported the High Street Equity Partners investment committee on venture deal due diligence and valuation. William is also a licensed derivatives trader and owner of an alternative investment management firm where he uses AI/ML augmented financial models to drive investment decisions. William completed a PhD in Applied Economics from the University of Illinois Urbana-Champaign in 2012 and holds the Certificate in Quantitative Finance.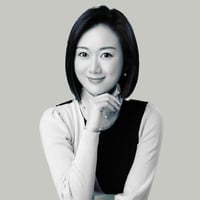 Jaclyn Ding
Venture Fellow
Jaclyn has eight years of professional experience across sell-side, buyside, primary and secondary markets in New York, Shanghai and Hong Kong. Jaclyn's professional roles have included: Investment Banker, IB Strategist, PE investor, and FA and Fundraising advisor; additionally, she has co-managed a cross-border FOF of $1.3 billion. Off hours, Jaclyn is a Tae Kwon Do blackbelt, a jewelry designer (her pieces have received honorable mentions in the International Pearl Design Contest), and a blockchain & crypto enthusiast. Jaclyn is a fellow supporting AV's Blockchain Fund.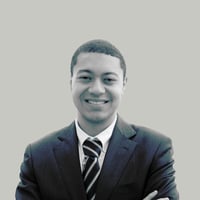 Joe Kemp
Venture Fellow
Joe is a JD/MBA student at the University of Michigan who is bullish about early-stage tech in the fashion, education, and gaming industries. He holds a Master's in Education from the University of Pennsylvania with a focus in EdTech, entrepreneurship, and management as well as a Bachelor's in Philosophy from John Jay College (CUNY). During his free time, Joseph enjoys playing video games, traveling, and indulging in his guilty pleasure reality TV shows. Joe will support AV's Seed Fund.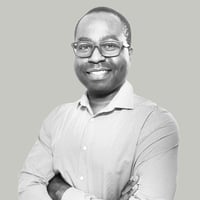 Ade Ojewole
Venture Fellow
Ade is a senior manager of AI/ML drug discovery strategy and platforms at Nvidia. He has over 10 years of experience in software engineering, AI/ML, and algorithms development for drug discovery and diagnostics at such companies as Genentech, Illumina, and Life Technologies. He received a BS in Mathematics and Computer Science from the University of Michigan, a PhD in Structural Bioinformatics from Duke University, and completed his postdoctoral fellowship at Vertex Pharmaceuticals. Ade is a fellow supporting AV's Focused Funds.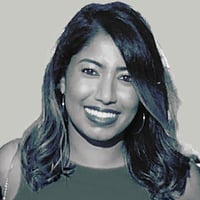 Sophia Reji
Venture Fellow
Sophia's background spans across life and health sciences, research and business. She currently works as a sales executive for a growth stage MarTech startup based in NYC. Her interests lie in health, wellness, and the intersection between commerce and social good. She holds a BS from The George Washington University and a MSc from Imperial College London.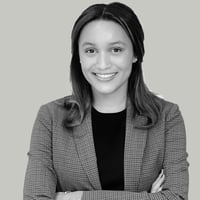 Jenee Rideaux
Venture Fellow
Jenee's professional experience spans the healthcare sector, from provider operations and reimbursement to machine learning. Jenee is currently working in product and customer delivery at one of the fastest growing healthtech startups, Olive AI. Prior to Olive, Jenee spent six years in healthcare operational consulting, designing and implementing cost-savings and revenue-enhancing programs for hospitals and clinics across the US. Jenee received a Bachelor's degree from Vanderbilt University. Jenee is a fellow supporting AV's Focused Funds.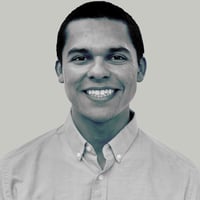 Mark Steccone
Venture Fellow
Mark is an MBA candidate at the University of San Francisco (USF). Mark is USF's team lead in the 2022 CFA Institute Research Challenge; he also serves as a co-lead on USF's Malloy Consulting Group, which actively works on solutions for large-cap Bay Area firms. Prior to business school, Mark oversaw revenue allocation of $1+ million in the FP&A division of a Bay Area firm. Mark holds a B.S. from the University of San Francisco. He is passionate about health, investing and democratizing access and information to financial markets for the underserved. Mark is a fellow supporting AV's Blockchain Fund.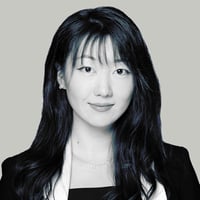 Catrina Wang
Venture Fellow
Catrina is passionate about helping deeptech startups invent the future. She is pursuing her MBA at the Wharton School, where she serves on the boards of Wharton's PE/VC club & UPenn's Founders' Club. Prior to her MBA, she advised big tech companies as both an external management consultant & an internal PM. At Deloitte, she co-led the TMT blockchain program & the China strategy initiative. Catrina is particularly interested in the frontier tech space, including Blockchain/NFT, Metaverse/AR/VR, Computing, Robotics, & other science-based startups. Catrina is a fellow supporting AV's Blockchain Fund.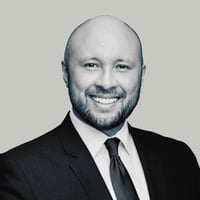 Keith Warner
Venture Fellow
Keith works in Technical Program Management in the fintech space, building and leading product and engineering teams to create scalable platforms and new technology. Prior to fintech, he worked in a leadership role in Product & Technology for one of the world's most prestigious auction houses, specializing in art, luxury goods, operations, and ecommerce. Previously, Keith spent a decade in the hospitality industry, which led to his first position in technology - building and implementing back-office software solutions for many of the world's most well-known restaurant chains. He holds an ALB with concentration in Computer Science from Harvard University, and an MS in Finance from the Zicklin School of Business. Keith is a fellow supporting AV's Blockchain Fund.
Interested in joining the Venture Fellow Program?