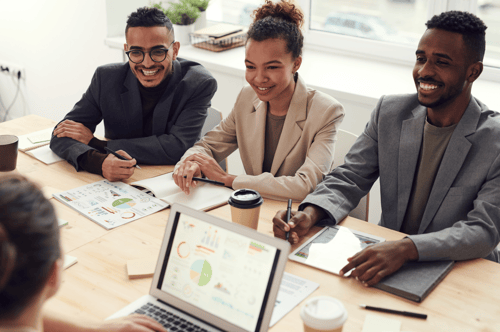 RECRUITING VENTURE ANALYSTS!
Alumni Ventures is seeking multiple Venture Analysts to join its Venture Corps Program this July. The Analyst role is a paid, full-time, year-long position (with the potential to extend for a second-year subject to approval) designed for college graduates (~0 - 3 years work experience) interested in a career in venture capital or entrepreneurship. The Venture Corps Program is one of AV's VC Career On-Ramps, designed to promote learning and career acceleration in the VC industry. No prior VC experience is required.
Location
This is an in-person role, and Analysts are required to be in office at least four days a week. Analysts will be embedded with an AV team operating out of one of AV's locations in San Francisco, Boston, New York, Austin, or Chicago.
Application Process
To be considered, candidates must submit an application by April 17, 2022. Applicant screenings and initial interviews with the On-Ramps team will be conducted on a rolling basis. Top candidates will interview with fund teams/hiring managers throughout May. Following a successful fund team interview, candidates may also be given a project to complete.
Important Dates/Deadlines
Analyst applications are due by April 17, 2022.
Final interviews with fund teams will be conducted throughout May.
Decisions will be communicated to candidates by June 3, 2022.
Analysts will join AV on July 18, 2022.
HEAR FROM OUR CURRENT ANALYSTS!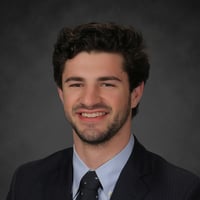 Ben Berman
Analyst, Westwood Ventures
As a Venture Analyst with Alumni Ventures, I have been fortunate to work on every stage of the deal lifecycle: from sourcing and diligence to portfolio management. The AV team and my Managing Partner have continuously encouraged and supported my professional development and have allowed me to build a strong foundation as a venture capitalist. The Analyst program has exceeded my expectations across the board and is the perfect place to start a career in VC.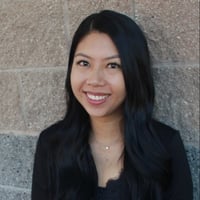 Susanna Huang
Analyst, Triphammer Ventures
Since starting the Venture Corps program, I've grown my network, gained skills and knowledge in the VC industry, and discovered several sectors I find most compelling. Every day looks different but my role is primarily divided in three parts: sourcing deals (networking with other VCs, entrepreneurs, and incubators, outreach and qualifying pitches), due diligence (evaluating different startups and industries as a potential investment, drafting memos for my team and Investment Committee), and portfolio management (tracking a company's activity and progress). AV has provided the tools and support I need to grow and learn in the VC space that I find to be incredibly valuable as a recent college graduate.
The Venture Corps Program is one of AV's VC Career On-Ramps, the mission of which is is to engage, educate, and develop students and early- to mid-career professionals seeking to grow their careers in VC and entrepreneurship. AV's On-Ramps programs directly support our Just Cause to grow, engage and learn with an inclusive community of stakeholders to create difference-making ventures. Additional On-Ramps programs include: 10,000 Entrepreneurs (a scholarship award for undergraduates) and the Venture Fellow Program (a part-time professional and career development program for early- to mid-career professionals).
Alumni Ventures is a network-powered venture firm that offers actively managed venture capital portfolios to thousands of accredited investors across the U.S. In 2020, Alumni Ventures was the #1 most active venture capital investor in the U.S. (Pitchbook 2020 Global League Tables). The firm, founded in 2014, has raised over $900M from investors. Alumni Ventures' deal flow stems from 18 individual funds that serve the alumni and friends of top colleges across the nation.