The Venture Fellow Program (VFP) is an educational and career acceleration program for early- to mid-career professionals who are interested in venture capital. Through the VFP, fellows gain practical and hands-on VC experience through Alumni Ventures' VC 101 curriculum and working directly with their fund teams.
Get to know our fellows supporting Blue Ivy Ventures, a venture fund for Yale alumni and friends of the community, below!
FELLOWS SUPPORTING BLUE IVY
Please meet the newest fellows joining Blue Ivy Ventures! Check out their profiles below.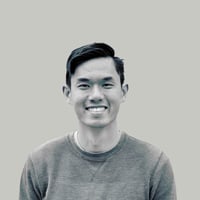 Edward Chen
Venture Fellow
Edward is an MBA candidate at the Yale School of Management with a deep passion for innovation, sustainability and technology. Previously, Edward spent five years as an engineer at Shell designing deepwater oil wells in the Gulf of Mexico and developing cleaner initiatives across Shell's global operations. His passion for venture capital and entrepreneurship took off after launching Shell Houston's sustainability incubator program and pitch competition alongside Shell New Energies. Now, he hopes to pursue entrepreneurship or help grow an energy startup.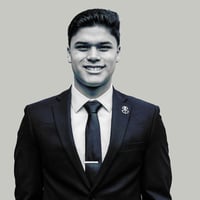 Jesus Contreras Magana
Venture Fellow
Jesus is a Mergers and Acquisitions Investment Banking Analyst at BofA Securities in the New York City office. At the investment bank, he has worked on various sell-side and buy-side M&A processes across different industries. He is excited to see how disruptive technologies will help shape our future and solve some of our world's toughest problems. Jesus holds a BS in Computer Science from Yale University.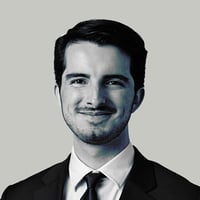 Christopher Rios-Villalobos
Venture Fellow
Christopher is a Government Solutions Consultant at Clarivate. In this role, he helps enable the digital transformations of governments through the implementation of AI-powered solutions that enhance protections for intellectual property. Prior to Clarivate, Christopher worked at a startup called TrademarkVision (TMV), the world's first company to deliver AI-powered trademark search solutions to governments and IP professionals. Christopher holds a BA in Economics from Yale University ('18) and is an alumnus of the Venture For America (VFA) Fellowship.
Interested in joining the Venture Fellow Program?