Why Invest With Ring Ventures?

With one investment, we build you a large, diversified venture portfolio. Getting started in this important asset class can take less than an hour.

We co-invest alongside a "who's who" of venture firms in highly competitive venture deals.

~30 deals per portfolio means you get broad exposure to the asset class with a large number of opportunities for winners to emerge.

Your portfolio will be diversified across stage, sector, and geography.
We co-invest alongside a "who's who" of venture firms.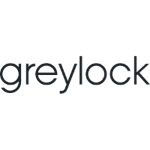 Alumni Ventures has invested alongside the firms listed above, but they are listed for illustrative purposes only. There is no guarantee that a particular fund or deal will invest alongside one of the firms listed above.
2022 is the Year for Venture
1. Innovation Acceleration
Technology trends like remote work, telemedicine, and autonomous vehicles are re-writing the economy. We are actively investing now in the next generation of companies that will be shaking up the landscape 3, 5, 10 years from now.
2. The COVID Effect
The companies that thrive, succeed, and win in the new post-COVID world are likely to be nimble, aggressive, and well-funded for growth. Many will be venture-backed. We intend to invest in the best of those.
3. Combating Volatility
VC is a 10 year, optimistic asset class that believes in the march of innovation. Venture capital has outperformed the S&P over many periods. With market volatility, including reaching record highs, diversifying your portfolio beyond the public markets may be more important than ever.
About Alumni Ventures
Alumni Ventures is the parent firm of Ring Ventures and over two dozen venture funds helping accredited individuals invest in portfolios of highly competitive venture deals.
In 2021, Alumni Ventures was recognized by PitchBook as one of the most active venture capital firms in the world.