FOR UCLA ALUMNI & FRIENDS
Invest in Startups. Get a Robust Venture Capital Portfolio.
Venture capital investing has traditionally been available only to institutional investors and the ultra-wealthy. Not anymore!
Sign up to learn more about:
Investing in this important asset class

Its place in your wealth-building strategy

How we build you a diversified VC portfolio, investing alongside other well-known VC firms
Investing in venture capital means investing in innovative companies like these*
*A sample of some of the companies in the Westwood Ventures portfolio.
Over

18k UCLA alumni and friends

have joined our community.
Westwood Ventures is part of Alumni Ventures, a network-powered venture firm, which has raised over $900M from individual, accredited investors from 18 university communities and beyond. Our community enables us to access exciting new ventures and add value to our portfolio companies.
Meet the Team
Westwood Ventures has a full-time investment team, led by a fellow UCLA alum. Our network is our source of capital and differentiation. Our community enables us to access exciting new ventures and add value to our portfolio companies.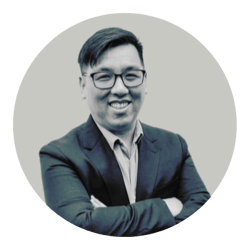 Edward Tsai
Managing Partner
Why invest in venture capital with Westwood Ventures
Diversification
Venture capital is loosely correlated with the stock market. With public market volatility, VC can help provide greater balance to your investment portfolio.
Robust VC Portfolio
Investing in ~30 deals per portfolio diversified across sectors, stages, and geographies spreads risk and increases opportunities for gains.
Network-Powered
We source, vet and access competitive venture deals alongside established VC firms such as Sequoia, Greylock, and Andreesen Horowitz.
Simplicity
In just 20 minutes you can sign up to join Westwood Ventures. With a single investment, you'll gain access to a smart, simple venture capital portfolio.
Your Venture Capital Partner
Westwood Ventures is the Alumni Ventures VC fund for UCLA alumni and friends of the community. Alumni Ventures is disrupting the venture capital industry by offering a path for accredited investors to own an actively managed, diversified venture portfolio that invests alongside well-known VC firms. For Investors: Alumni Ventures helps accredited individuals invest in portfolios of highly-competitive, venture-backed, early-stage startups and pre-IPO companies. We co-invest alongside well-known venture firms and provide access to those deals in a single fund investment or select multiple funds.
For Founders: Alumni Ventures provides smart, connected capital and access to our extended network of investors and experts. We are low-friction, transparent co-investors who seek to add value via our network and support services.